We offer our guests moorings of up to 15 m boat length, water and electricity supply, as well as modern sanitary facilities with m/f showers and WCs. Our harbour area is video-monitored.
The guest jetty is located directly at the head end of our landing stage. If there is no place there, please find another free place.
Near to the boat filling station you will find an information board and a guest mailbox with all further information you need, especially the access code for opening the runway door, the sanitary facilities in the clubhouse and the gate to the club area.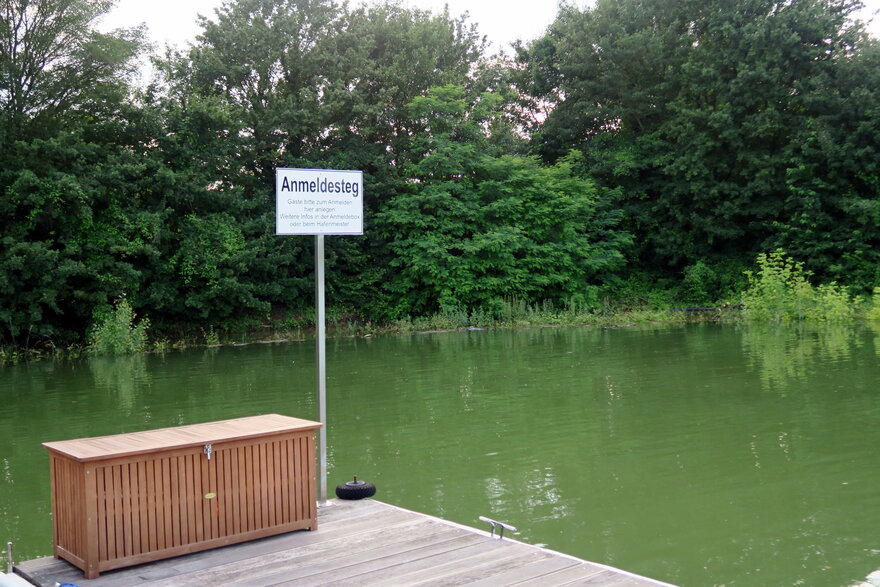 The guest mooring fee is 2,- € per meter boat length and per night. This includes all additional costs such as electricity, water and the use of the sanitary facilities including showers, as well as WLAN. The prices for longer guest stays, e.g. per month, can be found in our price list.
If you are looking for a place for your trailer, you can park it temporarily on our harbour site after consultation with our harbour master and for a fee – but please mark it with your contact details.
The bus stop "Floßhafen" is about 300 m away. From there you can reach all points of the region by public transport. The next slip ramp is over there too and around the corner at Alemannenstrasse 21 Allegro Handels GmbH offers competent service to you. The harbour area is monitored by video.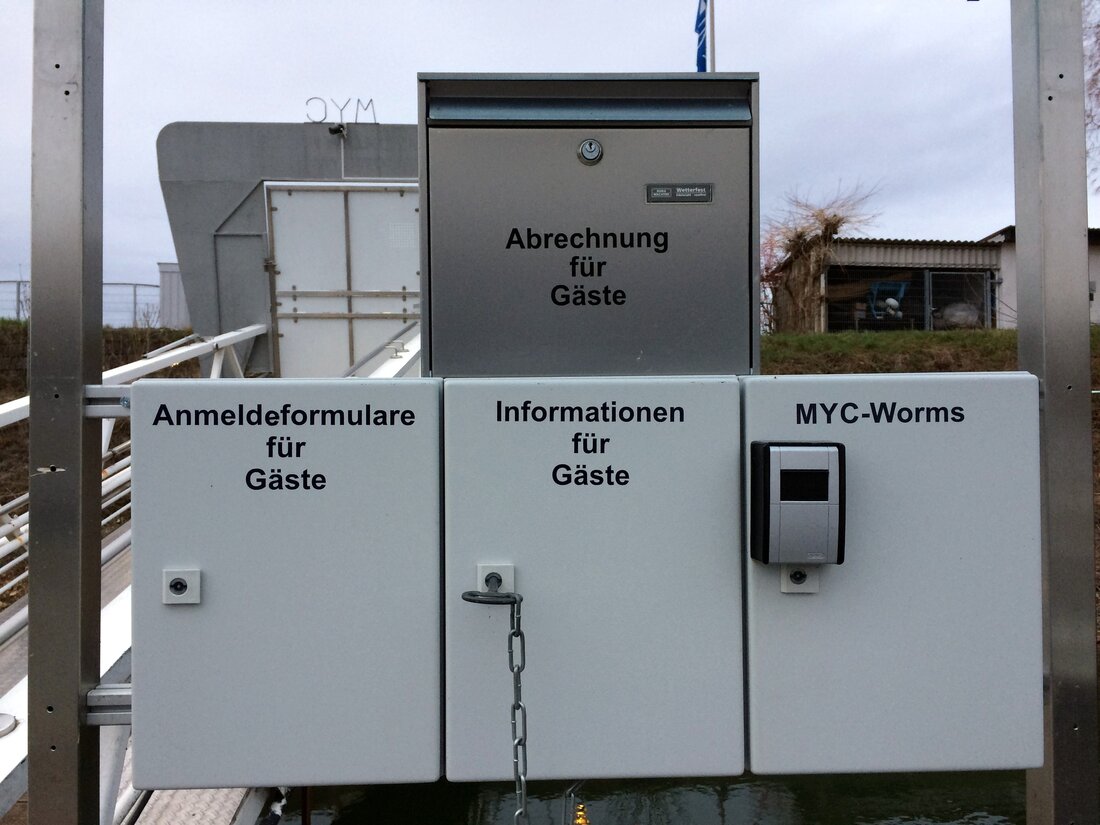 If you have any questions please feel free to contact our friendly harbour master
claus_punkt_bissinger_klammeraffe_marina-worms_punkt_de
+49 172 622 80 55
Here are two further links: